Pöttinger Entsorgungstechnik and Metallwerkstätten Pöttinger GmbH will build a new METAL TECHNOLOGY CENTRE in Taufkirchen an der Trattnach (Austria).
Synergies will be optimally utilised in the future, resulting in a highly efficient and resource-saving production and development facility.
The more intensive use of the site of the Pöttinger metal workshops is also a signal for economical use of land and a clear commitment to the region.
"In addition to the well-known Pöttinger quality production in metal construction and forging, we have succeeded in manufacturing new products in the field of yacht equipment and positioning them on the market," says Laurenz Pöttinger, looking positively to the future.
Pöttinger Entsorgungstechnik is getting an ideal location in Taufkirchen for the new development of the promising fermenter technology and waste disposal technology.
"From this strong base, we will provide strong impetus for the circular economy and climate protection," Klaus Pöttinger is convinced.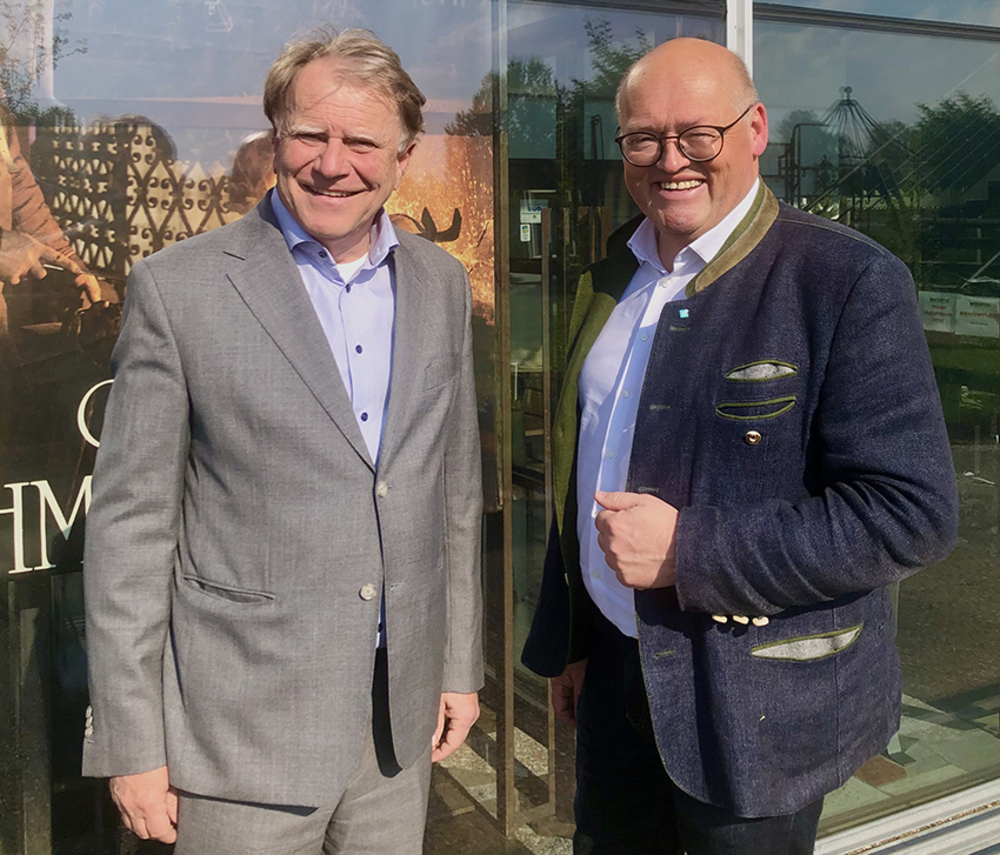 Klaus Pöttinger, Managing Director of Pöttinger Entsorgungstechnik, and Laurenz Pöttinger, Managing Director of Pöttinger Metallwerke, are looking forward to the close cooperation between the two companies.