The Schulze family runs a farm of 340 ha in Frankfurt an der Oder and already has a wet fermentation plant with 250 kW electrical power. The now installed PÖTTINGER gas treatment system supplies a farm filling station with self-produced compressed biomethane (300 bar).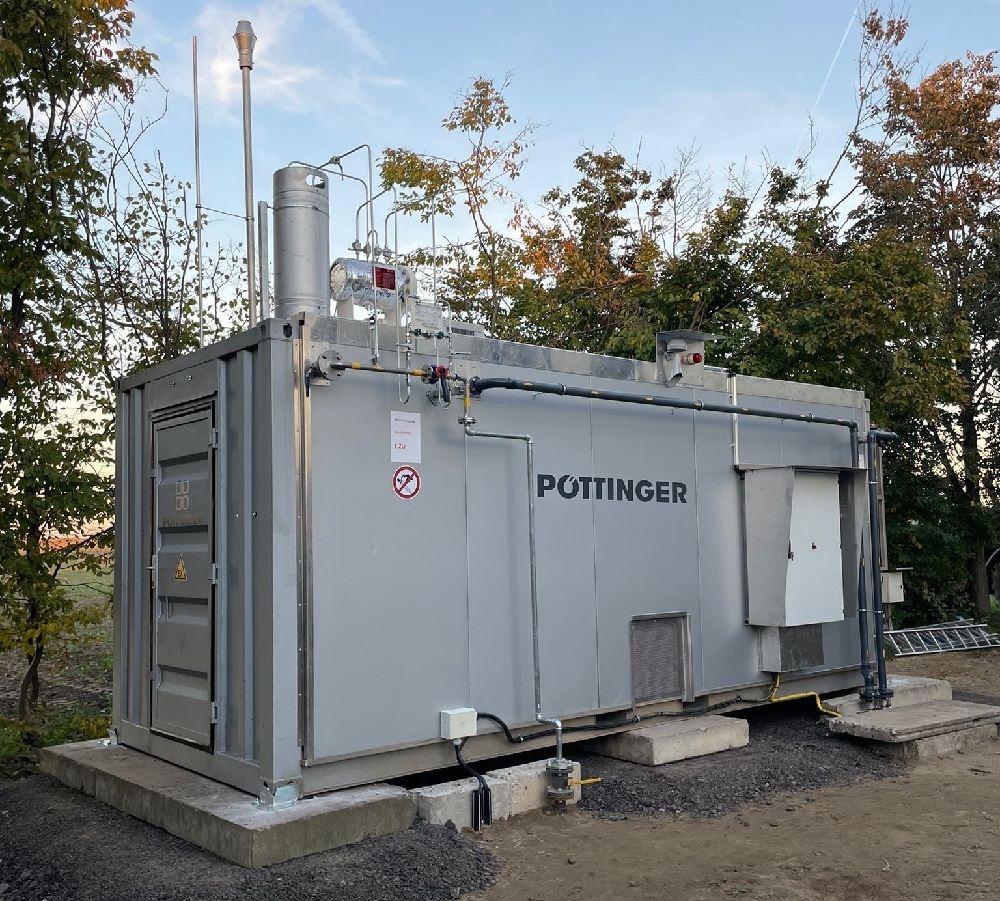 Picture left: The PÖTTINGER gas treatment plant upgrades raw biogas to natural gas quality for use as biofuel and feeding into the natural gas grid.
Picture right: The Schulze family and the Pöttinger project team with Rudi Krenner, Dominik Haderer and Patrick Bürger in front of the fully installed gas purification plant.
The family's long-term goal is to make the farm self-sufficient step by step. The recently purchased gas tractor already runs on its own biofuel. The vehicle fleet is also to be expanded to include a gas-powered car.
In the future, it is also planned to fill the gas into gas cylinders and sell them.
The PÖTTINGER gas processing plant processes 30 m³ of raw biogas per hour, which corresponds to 16 m³ of natural gas per hour. The energy content of 1 m³ of natural gas or biomethane is equivalent to about 1 l of petrol.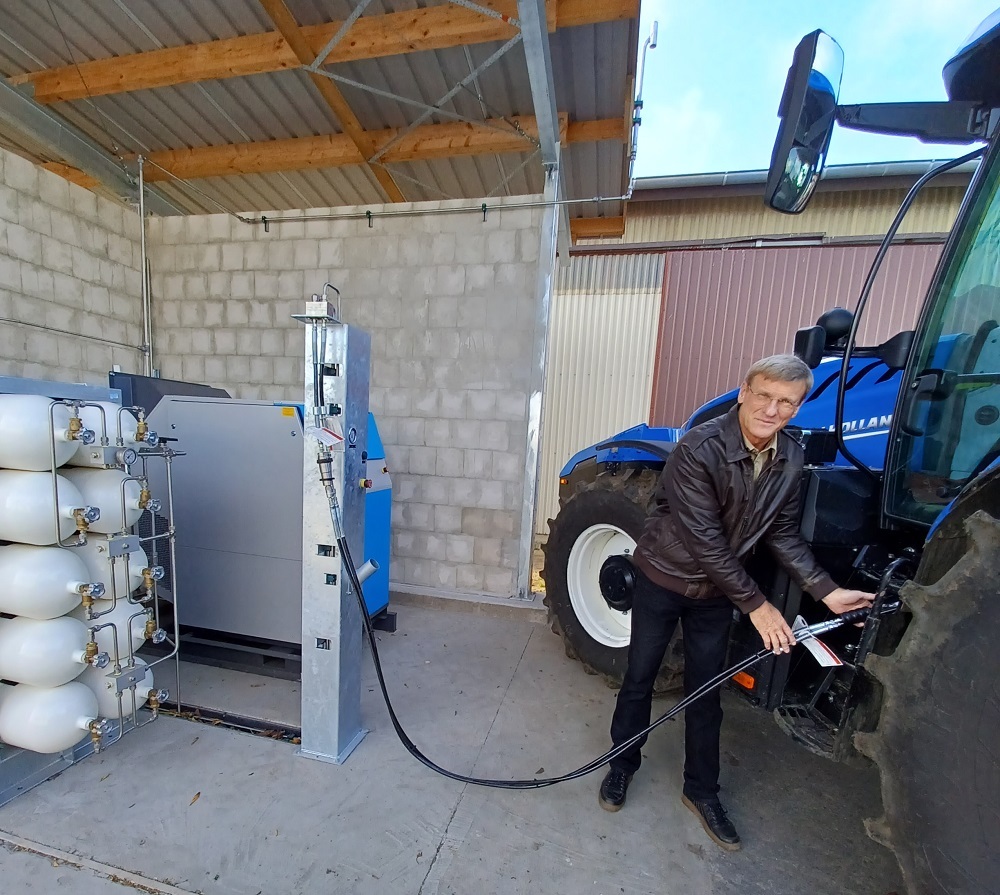 Martin Schulze refuelling his methane tractor. The gas was treated by the Pöttinger gas purification system and can be used via a farm filling station.
The methane content of biogas from the fermentation of biogenic residues is about 50-60 %. However, biogas can only be processed to natural gas quality and used as fuel for gas-powered vehicles and fed into the gas grid, i.e. mixed with natural gas.
The Pöttinger gas treatment system is used to dry, desulphurise and concentrate the methane content to more than 97 %, i.e. to natural gas quality.