With their innovative design, Pöttinger press containers cut a fine figure in any disposal location. However, underground compacting stations also offer the possibility of collecting and compacting recyclable and residual waste inconspicuously and in a space-saving manner underground.
This is the case with the Smart City Project in the Swiss municipality of Marly. Here, the compaction of the waste takes place invisibly underground using our high-quality compaction containers in combination with an underground lift system.
Thanks to our sales partner G. Kolly SA for the great implementation of the project and to the municipality of Marly for the order.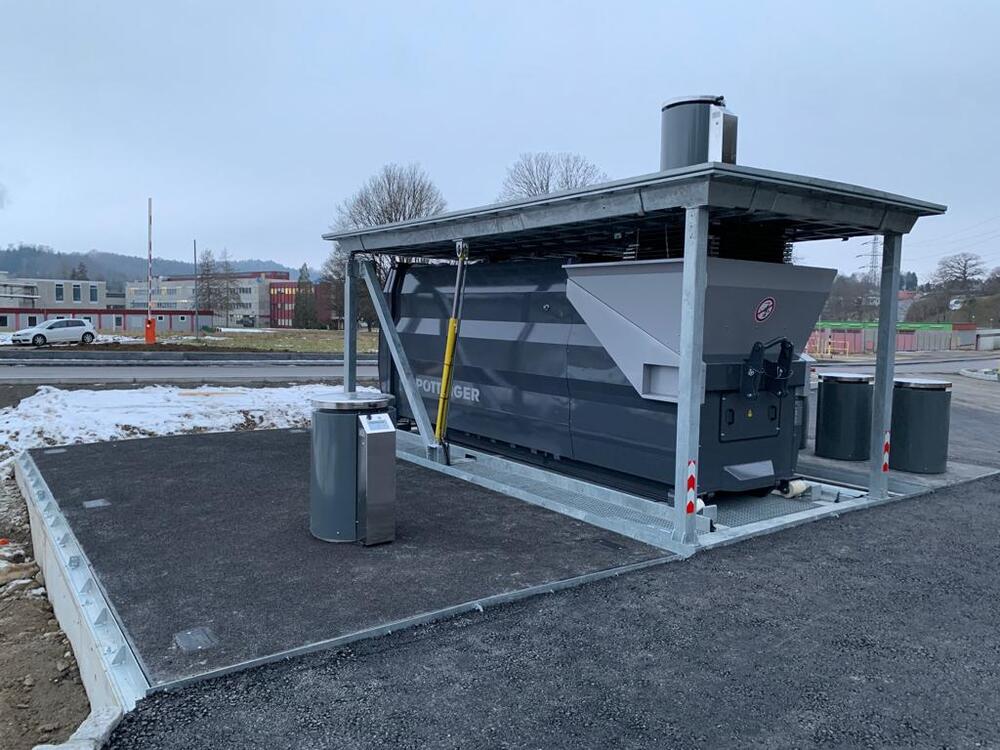 Left: Weighing system and underground press container; Right: Press container ready for collection